prof. Tadeusz SAWIK, PhD, ScD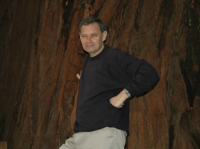 AGH University of Science and Technology, Cracow, Poland, EU
Tadeusz Sawik, PhD, ScD
Professor of Industrial and Systems Engineering
Professor Tadeusz Sawik received
the MS degree with honors in mechanical engineering,
the PhD degree in control engineering,
the ScD (habilitation) degree in operations research,
all from AGH University,
He has been a visiting professor in Japan, Germany, Sweden, Switzerland and USA and has served as a research advisor of Motorola Advanced Technology Center (Schaumburg, IL). Five times he received the Scientific Excellence Award from the Minister of Science and Higher Education.
His current research interests are in the area of supply chain optimization, risk management, scheduling and integer programming.